Obituary
Stephen Proctor : Obituary and tributes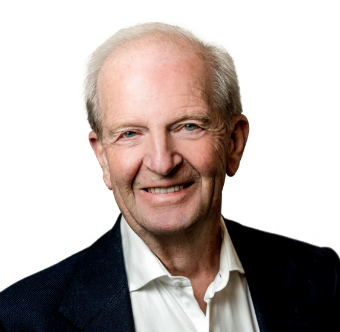 Stephen Proctor : Obituary and tributes
Stephen Proctor, Chairman of Sports Marketing Surveys passed away on the 13th November 2021.
Stephen was a true gentleman, a force of nature, a great listener who allowed others to give their full views – without interruption – and was then a constant source of wisdom and considered advice. All of this delivered with a business approach based on trust and complete integrity. This was how he walked his life, and demonstrated it to those who knew him.
He was also a respected and loved presence in the golf industry. Excelling at the sport from an early age, he represented England as a junior, before, as a student at Oxford he became a blue and eventually captain of the university golf team.
I first met Stephen back in 1986 when he took a chance on me and sent me to Italy to carry out a European Tour Equipment Census for SMS, surveys that SMS still do today. Typical of Stephen he felt I would be doing him a huge favour when the reality was he was helping me.

During my entire career Stephen was very caring and continually showed great interest in how I, and my family, were doing. I am far from alone as many young men and women starting out their careers also had the good fortune to be guided by Stephen. 

A very kind, generous and well respected man Stephen will always be highly regarded within the Sports industry, a person whose views and opinions mattered. His love of golf in particular was infectious.

Personally, I will forever be indebted to Stephen for the opportunity he afforded me some 35 years ago. I will miss him but I will always be extremely grateful for having known him.

Jeremy Baldwin, Acushnet and ex SMS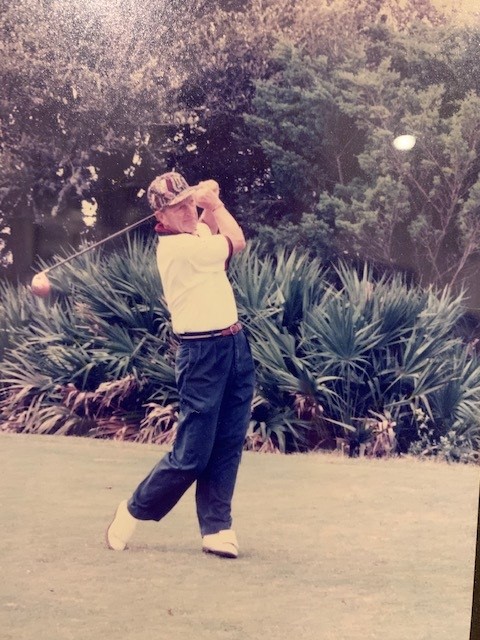 An equally impressive if less widely known achievement in the city of dreaming spires was as the striker of what one student observer, Michael Grint – who became a leading R&A referee – called "The best shot he ever saw." In the fine tradition of student mischief, cross country golf had become an established, if discouraged, sport in the 1950s, with players endangering windows and stonework by creating golf holes between the college quads. After the then Oxford Captain had been thwarted by a particularly tricky shot over the Radcliffe Camera, a friend of Stephen's encouraged him to take up the challenge. Stephen shed his jacket, wiggled a 4 wood, adjusted his spectacles, and, adding self-deprecatingly "watch me top it", and then at the first time of asking sent a soaring shot from Brasenose college new quad beyond the chapel, over the soaring lanterned dome and into All Souls college quad. All that was left was to get away quickly, which Stephen did, hopping into the car with his then girlfriend.
Over a period of some 25 years from 1985 when I was employed as Marketing Director of the All England Lawn Tennis Club, Wimbledon, Stephen Proctor, through his company Sports Marketing Surveys, provided some very valuable research and insight on the customer experience and profile of the spectators, the daily queue, and many other categories of personnel involved in The Championships. Stephen's astute observations and recommendations would often provide much of the rationale for updates and improvements at the event. Stephen's death will be a loss to sport in general with his wide knowledge and experience in golf, tennis, cycling and other sports.

Robert McCowen, Acting Chairman Sports Marketing Surveys
He would go on to qualify for The Open Championship, and was still playing competitive golf, until his final months, as a member of some of Britain's pre-eminent golf courses, including The Berkshire, Hankley Common, and The R&A since 1957.
His determination to play golf was matched by his fervent desire to share the sport with others. After university, he teamed up with Brian Chapman, Cambridge blue, to found the South Eastern Junior Golfing Society, which continues to this day, aiming to give boys and girls aged 18-28 the opportunity to play mixed golf together.
Stephen was, quite simply, one of the most incredible people I have ever had the fortune to meet and know. From my initial interview 14 years ago with him where he quickly worked out the conversational French that I claimed on my CV was barely passable for a toddler to my numerous conversations with him over the years about golf development or new opportunities for SMS, he was always one step ahead of the game and challenged me to keep learning, improving and striving to be better.  To say I respected him is an understatement and his business acumen was second to none but it was his way with people that I will endeavour to emulate – he would always ask how you and your family were before anything business related and he approached everything with the upmost integrity. I will miss Stephen greatly and, alongside my colleagues, will try to ensure his memory and legacy continue to grow

Richard Payne, SMS
It was emblematic of a commitment to mixed and junior golf that was always close to Stephen's heart. Until his death, he was a trustee of The Golf Foundation, the charity devoted to introducing children from all backgrounds to golf. In 2020, he personally funded and awarded a scholarship for a player who had been involved in the inaugural Rose Series supported by Justin Rose. This creation sprang up as a result of the reduced playing opportunities available as a result of Covid restrictions and lockdown to Ladies European Tour players & female professionals. The inaugural award was made to Liz Young whose golfing performance during the series and potential to perhaps graduate to the LPGA Tour was the reason for her selection, but to compound this, Liz was behind the initiative in founding what became the inaugural Rose Series.
Such actions were typical of Stephen, who, in all areas of his life, always shared his time and insight to ensure that others could experience what he had so enjoyed. That extended to business too.
A trained barrister, Stephen developed a deep and incisive business acumen. Tireless, dedicated, razor sharp and always generous with his time and advice, Stephen would go on to grow a number of successful businesses in a range of sectors. In the sports industry, he took on Sports Marketing Surveys in 1985, pioneering sports sponsorship evaluation and turning the company into the world's largest specialist sport & sponsorship research consultancy before selling the business in 2008. In 2011, Stephen was back, reinvesting in Sports Marketing Surveys Inc and continuing to support Sports Marketing Surveys USA which he had established before the millennium, and taking on the role of chairman to the two companies. Right through to his final months, Stephen was chairing board meetings, providing invaluable contributions and ideas, and excitedly planning and supporting the company's bright future. His principles, of integrity, passion, and dynamism in striving for constant improvement, remain those of the business going forwards.
Beautifully traditional, full of integrity, blessed with the ability to look into the future, understand where business opportunities lay, Stephen was loyal, friendly, driven, and always enjoyed a tuna & sweetcorn sandwich……

It's actually remarkably hard to describe Stephen……perhaps the easiest way would be to talk about the characteristics of a car:

Engine control module – the finest intelligent/smart computer system (occasional user error)

Wheels – designed to be replaceable

Engine – probably the first to harness the power of hydrogen

Speed – exceptional (with the occasional fine)

Safety – seatbelts, airbags, antilock brakes…..

Colour silver or traditional British racing green

Value – priceless

If you were fortunate enough to know Stephen you always enjoyed his company!

Marc Anderman, SMS
Stephen was a pioneer of sports research. He was instrumental in the development of the methodologies and processes that led to the foundation of the sponsorship evaluation industry and in setting up the tracking of participation analysis and playing behaviours with the GB Golf Participation tracker and SMS Rounds Played Monitors – both operating for well over 25 years. Understanding the drivers-&-barriers to participating in sport, or facilitating and enabling events to understand the key factors that made sports event successful, and ensuring they maximized their commercial potentials and experience potential for the sports attendee – Stephen was a true innovator.
Since 1985, there have been many hundreds of industry leaders who started their role at Sports Marketing Surveys. The messages from across Europe, Asia and North America are testament to this influence. He was one of the fathers of the sport research market globally.
Stephen was my mentor and coach I was lucky to get my break in life straight out of university.  Due to a few contacts I found out that SMS needed a graduate.  Stephen rang me in the morning, and I was down in Esher for my interview in the afternoon!  If I had not taken that trip around the M25 I would probably have taken the offer of a place on the Tesco graduate training programme.

 

Stephen was a great teacher, taking us to meetings to listen and learn.  He once told me to always leave a client meeting with them believing that they had had the idea to do x,y or z, when he had planned it all along – still one I use and teach my teams.

 

After 5 years I went off to the big wide world to learn about sponsorship, the internet and work more internationally.  Later he welcomed me back to the SMS family as if I had never been away.

 

The fact that former colleagues keep in touch, regularly meet up, catch up on SMS and Stephen, as well as passing down his wise words to other generations is a one of the biggest legacies anyone can leave.

 

SKP, rest in peace,

Sandra Turner (nee Greer), ex SMS
Stephen was also a much-loved husband, father and grandfather. He had been married to Lynne for 44 years and leaves behind four daughters and six grandchildren, and also one female puppy, Ping, and so he was always completely outnumbered by his adored female family companions.
In Stephen's personal and business life, he was welcoming, inclusive, always fair, and epitomized honesty and trustworthiness in all he did.
We will leave the final words to John Bushell, managing director of Sports Marketing Surveys Inc. for the last decade plus:
Stephen was a force-of-nature, and a truly remarkable man. He was interested in everyone, in new ideas, in making change, and in what Sports Marketing Surveys did, and how we did it. Above all, we knew that he always acted with complete integrity in all aspects of his life.

I have worked with him for 21 years, and I will treasure the times we shared – the advice and support he gave, how he was able to tell me firmly-but-gently how I could do things better. He always had the time to find out about the team here as individuals and people – he cared about our families and our lives – we were part of his Sports Marketing Surveys family.

Over the last few weeks, he was approaching the future with enthusiasm, excited in some of the plans and initiatives that we will be bringing to market. We are in great shape to move forward and Stephen's legacy and approach will be front-&-centre of how we do this.

Stephen was a pioneer of the sports industry – he will be much missed by all at Sports Marketing Surveys in Europe, in the USA, in Asia.

Coming into the office this morning, and realising Stephen was not going to come back was not easy.

He was my Chairman, and my boss – but more importantly, he was also a special friend. The SMS family are grieving today. 

John Bushell, Managing Director, SPORTS MARKETING SURVEYS INC.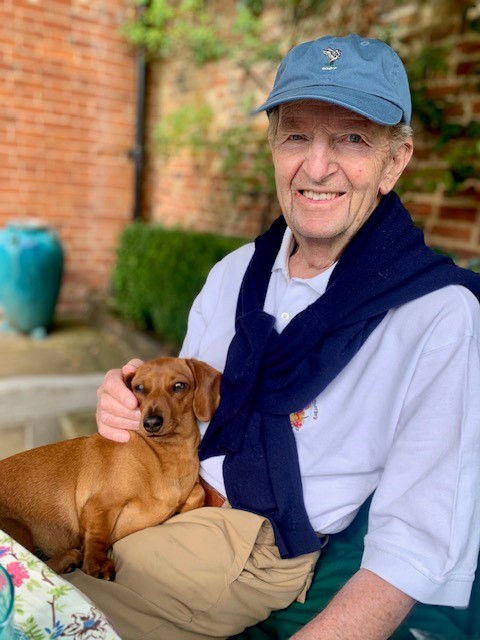 Additional tributes to Stephen, by some of the many people whose lives Stephen touched during his time in the sports industry, are shown below.
Vanessa Bell, Head of Fundraising, The Golf Foundation
I joined the Golf Foundation in February 2018 and Stephen was always so supportive of me and my role. He was always sending through ideas, suggestions, introductions and was such a sharp mind – I always breathed a sigh of relief when he didn't ask a question after I had delivered my fundraising report at…
Nick Tempest, Euroselect Golf Stores
I was saddened to hear of Stephen's passing and I wanted to send my condolences to his family and many work colleagues. I didn't know him that well but the times that I did meet Stephen he was always very professional and very passionate about his company and the services he provided. I am sure…
A great guy; and a sad loss. Condolences from GBI and myself.
A wonderful man. He was always such a gentleman to deal with and wise in his counsel.
What sad news, a true pioneer and someone I personally owe a lot to.
Ross Marshall, Palatinate Investment Group
Very sorry to hear this news. Please pass on our condolences to Stephens family and to your team.
Really sorry to hear this news, send my condolences to his family and the rest of the SMS team.
Karen Fan, European Sponsorship Association (and formerly SMS)
He was the most amazing man and I learnt a lot from him during my time at SMS. He will be truly missed.
Jerry Kilby, ClubNet Systems
A lovely man and a true gent. Condolences to his friends and family
Stephen was a lovely chap. Condolences to you and the SMS team.
Sad news, sorry to hear this. Thoughts are with all those close to him
Oliver Gunning, Your Golf Travel Ltd
I remember a great day playing with Stephen at Worplesdon in The SMS day. He was a very interesting and memorable gent.
Stephen was true gentleman who was a delight to work with over the years.
Such very sad news. Stephen was a true gent and will be a huge loss to the industry. Thoughts to all at SMS and to Lynne and family
Gary Walmsley, Vacasa Real Estate
A true gentleman and one who I considered a good friend from an early introduction at Hankley Common. Rest In Peace Stephen, you will be greatly missed.
Billy Gammon, Sports Travel Group Limited
Very very sad news. He was an amazing man and a true gentleman – and it's a huge loss for so many, both from within and outside of the golf industry. R.I.P Stephen and thoughts very much with the family (and SMS team).
Laura Puddle (formerly SMS)
Such sad news, but what an incredible man
Mark Cornish, KORE software
Stephen gave me my first break in the sports research and sponsorship evaluation world back in 1988. I have fond memories of our early days and send Lynne and the family my sincere condolences
Stephen Schindler – Halfspace ltd / Volleyball England
This is very sad news. Sending best wishes to all.
Our condolences to the SMS family and Stephen's family. A pioneer indeed, and a brilliant guy.
Andy Brown, The Toro Company
So sorry to hear of Stephen's passing. A true gentleman that will be missed.
Annabel Sexton, Boudavida
Stephen was a wonderful person.
It's a while since I've seen him but I have fond memories of time spent with him. Take care team.
Kate Styles, Ascot Racecourse
Very sad news indeed. Sending condolences to Lynne and the SMS team.
I met Stephen on a few occasions and he was clearly a true gentleman and enthusiast for his profession. He will be sadly missed.
Thoughts are with everyone that had the pleasure of working with Stephen and of course his family. Best wishes for SMS carrying on his legacy with the usual passion and drive always seen from the team.
Ricky Gray, TGI Partnership
Sorry to read this news. Sincerest condolences.
Scott Dawley, Speedgolf World Record Holder
Condolences to the SMS family.
Jerome Bouchat, Nielsen Sports
I will always be grateful to Stephen who gave me an important role within the SMS family in 2006 and allowed me become a better professional! Rest in Peace and be proud of your achievement in your life! Sincere condolences to his family and the SMS team!
I have a lot of memories coming back to my mind when thinking of Stephen! I learned a lot working with him. Condolences to colleagues & family.
Sorry to hear the news that Steven passed away. RIP
Melvin Thomas, 360 Golf Ltd
What sad sad news. Stephen will indeed be sorely missed.
What a fine man Stephen was
He always seemed such an unstoppable force.
Karen Webb Moss, Qatar World Cup 2022
Stephen seemed unstoppable! I had the absolute pleasure of working with him and his team at SMS for years while I was VP Image&Brand Marketing Comms at the IOC. He loved his work, he loved our work and loved being at the Games. He and his lovely wife became friends and my husband and I…
Nigel Geech, Nielsen (and formerly SMS)
Those early days of SMS in the 80's were a pioneering moment and a lot of fun !
A sad loss. It was always a pleasure to be in Stephen's company and he left a lasting legacy in golf. Condolences to Lynne and all at SMS.
I remember meeting Stephen in the early part of my career and he remained a contact, friend and then business partner in MealTrak. He was engaged, enthusiastic and thinking about new ideas right to the end and always challenging in Board meetings. He never retired, just re-shaped his life and as you say a great…
Alastair Marks, Chief Executive Officer (interim) British Rowing
So sad to hear (of Stephen's passing), and he will be sorely missed
Giles Greenwood, Seventy2 Golf Tourism Advisory
One of the constants in the game who will be missed.
Very sorry to hear of Stephen's passing. He was always a great supporter of our partnership.
Extremely sad news I met him a long time ago and found his insight extremely useful
My best wishes to his family and the wider SMS network; a measured and principled man, but one who always had the client's best interests as the pivotal consideration.
What an incredible man. I was very fortunate to cross paths with Stephen and his wonderful wife Lynne, even spending a few great days on safari with him here in South Africa. He will be sorely missed by all who knew him. He was a real pioneer in the sports industry and a real gentleman.…
I was greatly saddened to hear that Stephen Proctor had died. Stephen was not only a wonderful golfer but one of life's gentlemen. He was Captain OUGC in my second year and a true gentleman.
Helmut Bauer, Helmut Bauer, former head of SMS Germany
With deep regret I´ve learnt that Stephen left this world. I worked for and with Stephen for more than a decade and within this period we developed more than a pure business relationship. I respected his knowledge, his drive and the network he built, especially within the golf scene. Stephen will remain in my memories.
Looking for extensive insight and strategic solutions for your organisation?

We can help.