Opinion
Two out of three ain't bad: How Liverpool's evolving forward line could keep them at the top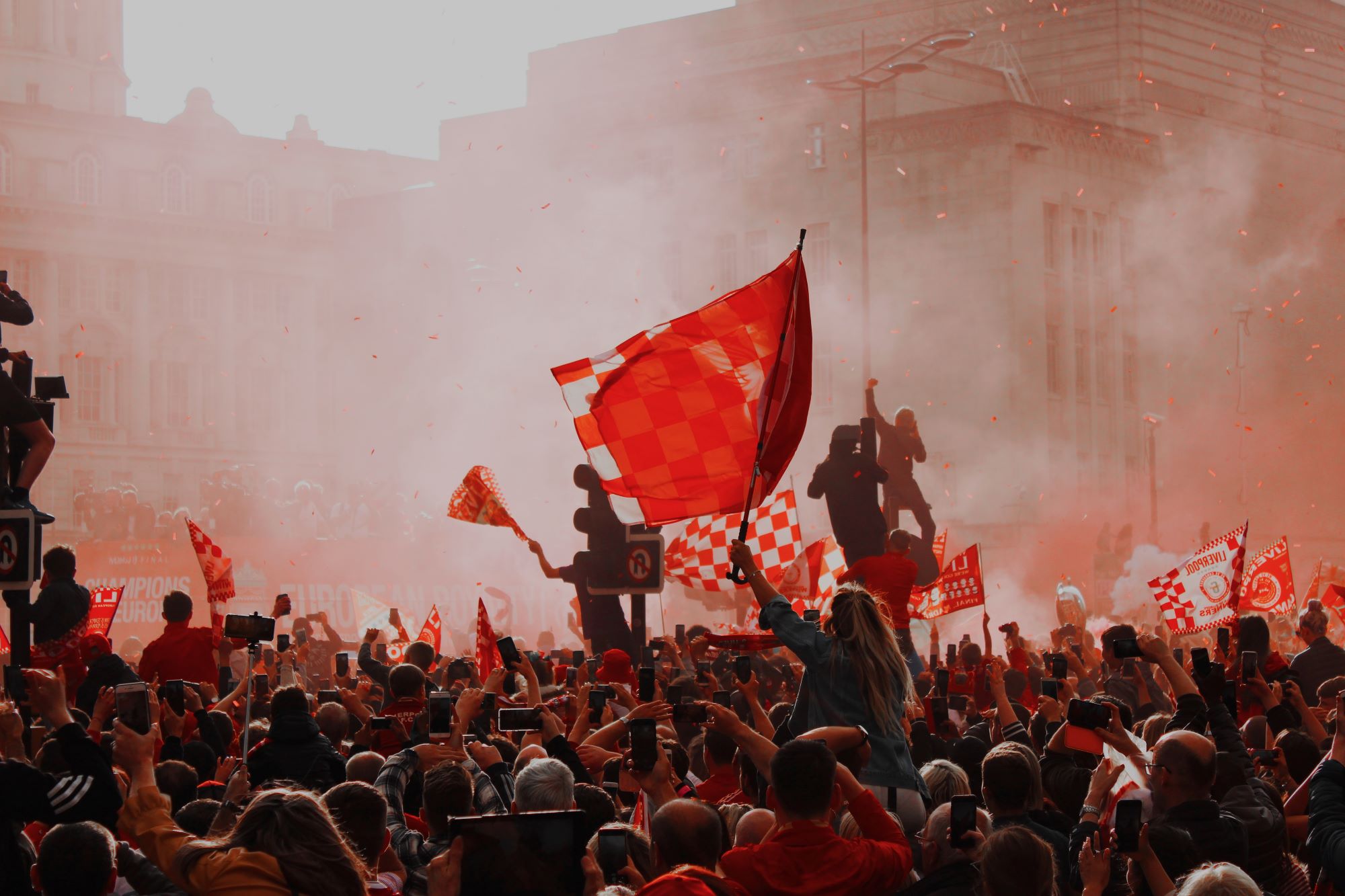 Two out of three ain't bad: How Liverpool's evolving forward line could keep them at the top
Nobody is irreplaceable
What do Beyonce and Jurgen Klopp have in common? Nobody is irreplaceable. And so, for one of football's great front threes, it is proving this summer. Roberto Firmino's playing time has gently decreased. Sadio Mane has headed to Bayern Munich in search of a new challenge. Even Mo Salah, the most decorated of the three, may only wear the famous red for one more season.
The Liverpool manager could never be accused of being coldhearted. His public utterances about the impact of Divock Origi, super-sub supreme, were fulsome and genuine and one assumes his private goodbye was similarly heartfelt. When Sadio Mane bids his private farewells, it will surely be the same. The Senegalese has a claim to being Liverpool's most important signing, the one who galvanized a team, not just symbolizing how Klopp's alchemical talent for taking good players and transmuting them into world class ones, but providing a giant billboard for Liverpool's ability to compete at the highest level. Mane would be followed by other signings that have taken Liverpool to where they are today, but whether they might have followed had Klopp's revolution taken longer is an interesting counterfactual. Klopp will be immensely thankful that he didn't have to find out, and will no doubt part on good terms with Mane.
Even though he might shed a metaphorical, perhaps even a literal tear, the pragmatic coach has already reinvigorated his strikeforce. With Darwin Nunez joining to much fanfare, and with the usurpation of both Firmino and Jota by Luis Diaz after his arrival in January, Kopp has now replaced two of his first choice front three within a year.
Salah, Firmino and Mane will be a hard act to follow. The two wide men are golden boot winners, and this year alone, two are in the conversation for the Ballon d'Or. Of the three, it is the man who is leaving who looked the most dangerous during the final months of Liverpool's draining quadruple quest. What comes next will be different. But will it also be effective?
Reaction to final blanks?
Klopp will be hoping though that Darwin's arrival will help his team evolve into a team who can dominate finals as well as regular fixtures. Liverpool failed to score in three finals last year, winning two on penalties before falling to Vincius' goal in Paris.
While that hypothesis may get tested early, in the Community Shield, there is reason to give Klopp the benefit of the doubt. Liverpool's recruitment has been genuinely world leading in recent times. They may not have operated on as much of a shoestring as Klopp and other club officials like to imply, but they have not frittered money away in the manner that some of their rivals, particularly Manchester United and Chelsea have done. World record fees for defenders and goalkeepers have been paid, but the players who arrived have turned out to lay a very strong claim to being the world's best in their position, even after others have broken those transfer records. Compare Allison to Kepa or Virgil Van Dijk to Harry Maguire for example, and it is clear who recruited better.
What is striking is how different a prospect Nunez is from the man who arguably made Liverpool's front three tick in the early years of their collaboration. Firmino was a genius in the build up, both indirectly through his manipulation of space, and directly with his passing, layoffs and selfless pressing. Heat maps of the trio often showed Firmino as the deepest striker. Nunez is a very different prospect, a rampaging menace of a striker who does his best work in the box. That isn't to say he is one dimensional. He is adept at cutting in from the left as well, an aspect of his game that Liverpool got a chance to see up close when he scored against them in both legs of their Champions League Quarter Final. But he is certainly more likely to want to be on the end of chances than to create them. With Salah and Jota both of the same mind, one potential issue for Liverpool may be an increased selfishness in front of goal. Indeed, for all that one suspects Mane grew frustrated by being overshadowed by the penalty taking Salah in terms of goals and, as a result, individual awards, he remained a consummate teammate. In big games, it was often Mane's goals or assists that broke the deadlock.
Evolution takes time
There is a suspicion though that Liverpool fans may be being optimistic if they expect Nunez to arrive as a fully formed rival to Erling Haaland in a sky blue shirt. Fernando Torres burst onto the scene in a Liverpool shirt, but Nunez may not dominate so early in quite the same way. Haaland and Nunez are both fast, physical forwards, but, despite being a year old, the latter but he has not yet proven that he can perform consistently at the same level. The Norwegian by contrast has set records at two clubs, adapting from Austria to Germany, from Domestic to European competition at a historically unmatched pace. He will also, and this may matter when it comes to individual awards, be his side's likely penalty taker, whereas Nunez will have a tough time wrestling duties from Salah.
And, while it is true that great strikers, by definition thanks to their clinical finishing and good positioning, consistently outperform their XG, few do so by as much as Nunez did last year. Regression is almost inevitable and it may well be that Klopp eases him into the team with that in mind. For another thing, his side will have to undergo some tactical tweaking in order to get the best out of him. In Salah, Luis Diaz and Diogo Jota, Klopp does have the luxury of being able to embed Nunez slowly, while still fielding an elite front three.
It is certainly striking that Klopp has made the move for a bludgeoning number 9 in the same transfer window as his rival, Pep Guardiola, has done the same. Is it simply the availability, at a relatively affordable cost in footballing terms, at least compared to say the sums quoted for Kylian Mbappe last summer, of two young potential giants? Or have the two men who have monopolized nearly half a decade of Premier League title races identified a potential shift in the tactical framework of domestic and European competition? Has the form and longevity of out and out strikers Karim Benzema, Robert Lewandowski, and Cristiano Ronaldo revitalized the appetite for a striker who stays more centrally? That Klopp achieved European recognition for the first time with Lewandowski on his team should allay some concerns. That Lewandowski went on to move to Bayern to play under Klopp, and took some adaptation to do so, adds an intriguing subplot in how the pair deal with their strikers. However, it does not denigrate Haaland or Nunez to accept that both Manchester City and Liverpool's preference for a false nine over a target man has been at least a contributor to their dominance, helping to overload midfield. To change at this stage of a team's life cycle, however elite the new player, will require time and tweaking, both in and out of possession. And, with both teams amassing unprecedented points totals, the margin for experimentation that might cost points is slim.
The good news for those sides is that football is often a game of momentum and aura. Liverpool and City's recent dominance will, as well as the reputations of their shiny new toys, buy them a dose of opposition midfield presence, and back themselves to go toe to toe. They will therefore likely continue to monopolise possession and dangerous pitch position. And when they go forwards, there will be a hungry mouth with a very large appetite. passivity, with opponents expecting to be eviscerated. Teams are unlikely to see either side, even with slightly less
Sports Marketing Surveys operates the industry leading Physical Activity Council study of participation in the USA. Reports are available for over 100 sports, including indoor and outdoor soccer.
Looking for extensive insight and strategic solutions for your organisation?

We can help.