Reports & Insights
Tennis' meddling kids create memorable US Open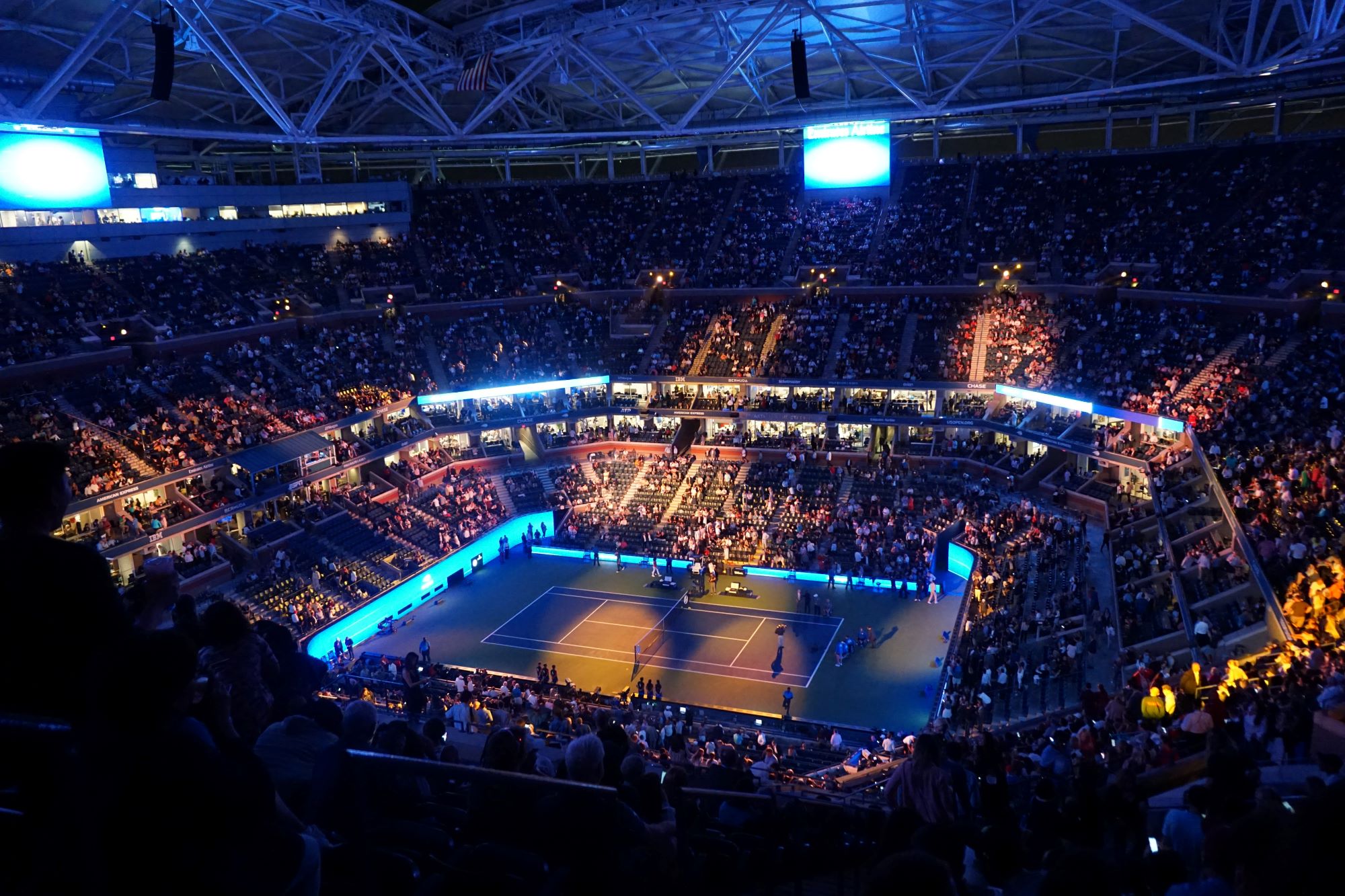 Tennis' meddling kids create memorable US Open
"And I would have got away with it, if it weren't for you meddling kids". So laments the archetypal Scooby Doo villain. So too might several players at the 2021 US Open.
The women's semi-finals will play host to two teenagers, 19-year-old Canadian Leylah Fernandez and 18-year-old Brit Emma Raducanu. On the men's side, where, in recent years, teenagers have largely been feasted upon by older predators, Carlos Alcaraz wowed crowds, taking down in-form Cameron Norrie and French Open finalist Stefanos Tsitsipas on his way to the quarterfinals. He is the youngest man to reach that stage at a Grand Slam in 31 years. His eventual conqueror, Felix Auger-Aliassime, is a relative veteran at 21, but, in the context of recent ATP history, he too is practically a baby. As is Jenson Brooksby, who played two of the most memorable sets of the tournament against Novak Djokovic, briefly stunning the history chaser with a taste of his own medicine, scurrying movement, trampolining groundstrokes and minimal errors.
The days where young upstarts could compete in the second week of grand slams were over, apparently. The game was too physical, contests too attritional, the quality of the top 10 or 20 too high for youngsters to do anything but earn their dues slowly, gradually chalking up wins, earning favourable seedings and stretching their games. Mentally, years of rising average ages in the latter stages of the biggest events had the effect, we read, of accentuating young nerves and giving new resilience to older players.
At this year's US Open though, it has been the experienced heads who have lost their composure. Olympic Champion Belinda Bencic, home favourite Shelby Rogers and in-form 31-year-old Sara Sorribes Tormo formed a disorderly queue to succumb to Raducanu's brilliance. They were pressured into missing simple shots, bowing their heads into towels at changeovers, whacking racquets, and generally looking bemused. Sorribes-Tormo in fact looked so shell-shocked during her evisceration that she might have been expecting Raducanu to take off mask and reveal a prime Serena Williams.
By contrast, Raducanu has not blinked. Dominant win has followed dominant win. In eight matches she has not lost a set, has not even played a tie break. Fernandez has been equally impressive. Like the Brit, she has been unflinching in the biggest moments, coming through a final set tie break that seemed too much for the more experienced Elina Svitolina. Her path has led through two former number ones, and still she keeps on smiling and winning.
In biology, when an apex predator vanishes, it affects all the remaining layers of the food chain in a process known as a trophic cascade. And, both before and during this tournament, predators have fallen. There is no Roger Federer, Rafael Nadal or Serena Williams this week. Of last year's winners, Dominic Thiem did not make the starting line. Naomi Osaka, suffering a tough year, was knocked out by the irrepressible Fernandez.
Recent years have handed those players accustomed to defeat an extra burden to carry, depressing their own expectations. Now, as the predators slow, the absence of many stars, and early defeats for others who would expect to challenge, Tsitsipas, Barty, Halep and others, have piled extra pressure on players who saw what they thought were easier paths through the draw, who envisioned perhaps, at long last, a chance to reach a semi-final or final.
Expectation suddenly weighed heavy in the rush to assert positions in the food chain. Opportunities were snatched at, cover broken too soon. And, at the same time, the opportunity galvanised players who many expected to be spare parts in this tournament, who had no weight of expectation even with the withdrawal or defeat of some bigger names. And for those young players, especially having beaten the likes of Tsitsipas or Osaka or having blitzed your way through qualifying, memories of glorious wins are not just far more recent but also more numerous than those of defeat. When they double fault, or get broken, they have a well of recent saves and break backs to fall upon. And, taking hope from each other's successes, their reserve of confidence doubles and trebles.
Momentum is one of sport's great intangibles. Raducanu might just as easily have remembered her Wimbledon fourth round ordeal. At 2-0 and break points down against Rogers, the tennis Gods invited her to regress to the mean. She refused. So too did Alcaraz and Fernandez when it might have felt all a little after the lord mayor's show in their third or fourth rounds.
Armed with their experiences this week, and the weight of positive memories they will take, these kids are ready to keep on meddling.
Emma Raducanu is the first qualifier ever to reach the US Open semi finals
Looking for extensive insight and strategic solutions for your organisation?

We can help.