Reports & Insights
Landing zones – Defending Golf's Part in an Active Society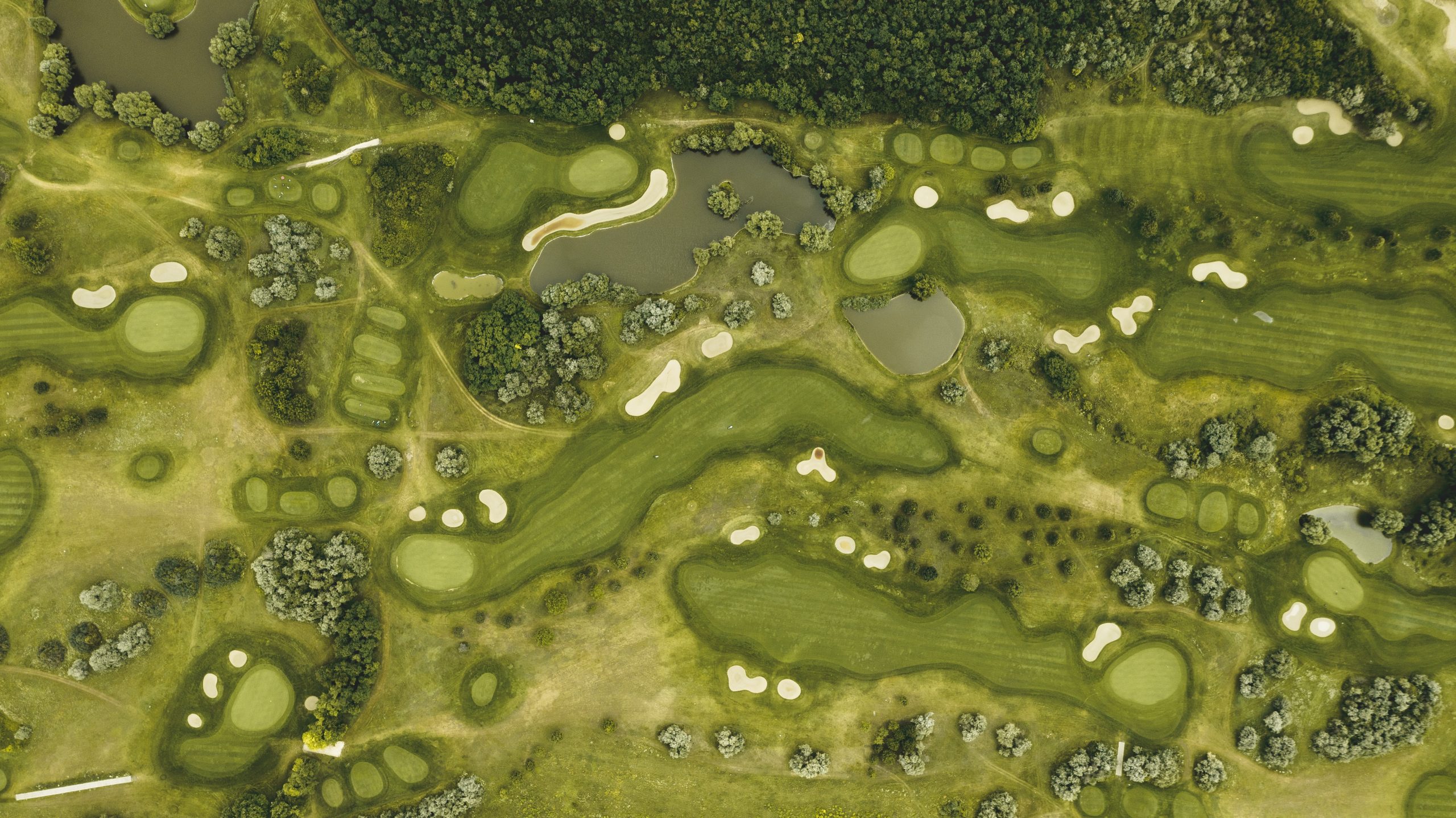 Landing zones – Defending Golf's Part in an Active Society
As the pandemic has lingered on, the public demand for outdoor space has never been greater. Across the globe, people are walking, running, cycling, roller-blading, rambling, picnicking and generally interacting with their local green spaces more than ever before. As part of that unlocking, many golf courses opened their paths and fairways to non-golfers as footpaths and picnic areas during the summer. Children played in bunkers, adults threw frisbees from tee to green, and many non-golfers experienced, perhaps for the first time, some of the tranquillity and beauty that is on offer over an 18-hole walk. Most of those walking on golf courses behaved impeccably and opening golf courses for public use at a time when golf was outlawed by national or local restrictions was and is a conciliatory, community minded, and noble thing to do.
However, there is a danger that some courses do not get their land back. In Australia, the Lord Mayor of Sydney suggested that Moore Park public golf course, located within a few miles of the Central Business District, should downside in order to provide easier access to woodland for the city's non-golfing residents. Fortunately, bodies including Golf Australia and local councillors have rallied, and Moore Park does look set to be saved, but it remains important to make the case for golf. This will not be the last time that a course's value is questioned.
In a utopian world, golf balls would not pose a threat; golfers, cyclists, walkers and runners could co-exist safely on shared fairways, bunkers and greens. If a golf course's design lends itself to incorporating a safe public footpath that does not put walkers in danger, or cause unduly slow play, it would be an excellent idea to include one, and clubs around the world should actively consider whether this is something that could be offered. But there is a balance to be struck, and for many golf courses, this is simply not feasible. It does not require a lifelong study of the sport to know that a hard golf ball and a sunbather's skull are not a good combination. It would be deeply ironic if one of the outcomes of a need to avoid socialising indoors was to make outdoor activities unnecessarily dangerous.
It would also be deeply ironic, and deeply unfair, if an outdated image of golf as elitist was used to deny access to the very venues that do the most to fight that label and provide affordable, amiable access to an on-course experience. Closing public golf courses in the name of rewilding land and providing space for walkers and cyclists would not make golf less elitist, it would make it more so, strengthening the grip of private courses and putting up new barriers to entry for the many people who may have walked a golf course during lockdown and become interested in playing once they are returned to their original purpose.
In fact, evidence suggests that golf is enjoying a moment of almost unparalleled appeal and growth. SMS rounds played data shows the UK reached record levels in the third quarter after lockdown was eased, enough of an uplift that the number of rounds played in 2020 had caught and surpassed 2019 levels, despite closures. Figures from the USA tell a similar story; golf rounds and retail sales are on the rise. Using figures from before the pandemic risks painting an unfairly pessimistic portrait of golf. To use them in the context of a movement to downsize golf courses is a bad faith argument. As it happens, COVID-19 has given golf a chance to appeal to new demographics. To take advantage of this, organisations and institutions need to be proactive. In that respect, it is good that the R&A is leading the way, partnering with Niall Horan's Modest! Golf in an attempt to deliver new programmes to get children into golf.
Golf, like every other form of outdoor exercise, is part of the long-term recovery from Coronavirus. It is a sport that a growing body of evidence shows contributes effectively to the mental and physical health of all its players. There are areas where golf has clear advantages over other sports in this regard. Golf can be played against friends and family members of all abilities, genders, ages and levels of fitness. It combines at once, the physical benefits of a strenuous (particularly if carrying) walk and flexibility with the mental ones of socialisation, competition (if desired), fresh air, and problem solving. It is, in short, a sport that ticks a lot of boxes as people realign their lives in the post-coronavirus world.
That is not to say that golf should be the only thing on offer. Walking, running, cycling, racquet sports, team sports, fitness activities, winter and water sports, all of these should be offered more rather than less, from cradle to grave. If those councillors who argue against golf do so on the basis that green space is vital to creating energised, healthy, and happy communities, we couldn't agree more. However, the way of generating new space is not by seizing golf courses and denying future generations the chance to learn an extraordinary sport, but rather by focusing more fundamentally on what villages, towns and cities offer.
Active transport should be at the heart of city redevelopments, a move that will not only do wonders for efforts to tackle climate change and air pollution, but will also provide new, safe, spaces for walking, cycling, running and many more activities. Pedestrianising large parts of our cities gives space to build new tennis, padel or pickleball courts. It gives land to create green spaces, parks and pocket parks that combine to make urban environments more liveable. It gives space to create segregated cycle and walking ways which make them more explorable. At the same time, if working from home, at least part of the time, becomes a long-term trend, many companies will be looking to downsize or lapse their office leases. Over time, there are opportunities to rebuild these spaces and turn sedentary spaces into leisure facilities that become hubs in their new urban environments. There may even be opportunities to rewild, turf, plant and sow in these same office spaces.
Outside of our cities, there are more sensible places to look than golf courses, including some of the most picturesque, and often unused fields, woods, rivers and lakes in the country. Greater publicity of open, wooded, green areas that are open to the public is an important first step. With this must also come more active government dissemination of the countryside code to ensure that as people do refamiliarise themselves with the art of exploration, whether that is on golf courses, footpaths or any of the world's wild spaces, they leave only footprints or tyre tracks and take only memories.
Golf is not something to be ripped up to enable people to exercise. It is a form of exercise in itself, one that enhances the mental and physical health of players from 5 to 95. Golf courses don't need to be turned into paths and picnic areas to be accessible to everyone. They need to be played on.
Sports Marketing Surveys provides global insights to help businesses understand the players, fans, trade and stakeholders who matter. For media enquiries, please contact ed.willis@sportsmarketingsurveys.com
Golf courses don't need to be turned into paths and picnic areas to be accessible to everyone. They need to be played on.
Looking for extensive insight and strategic solutions for your organisation?

We can help.