Reports & Insights
Grays Wood Tennis returns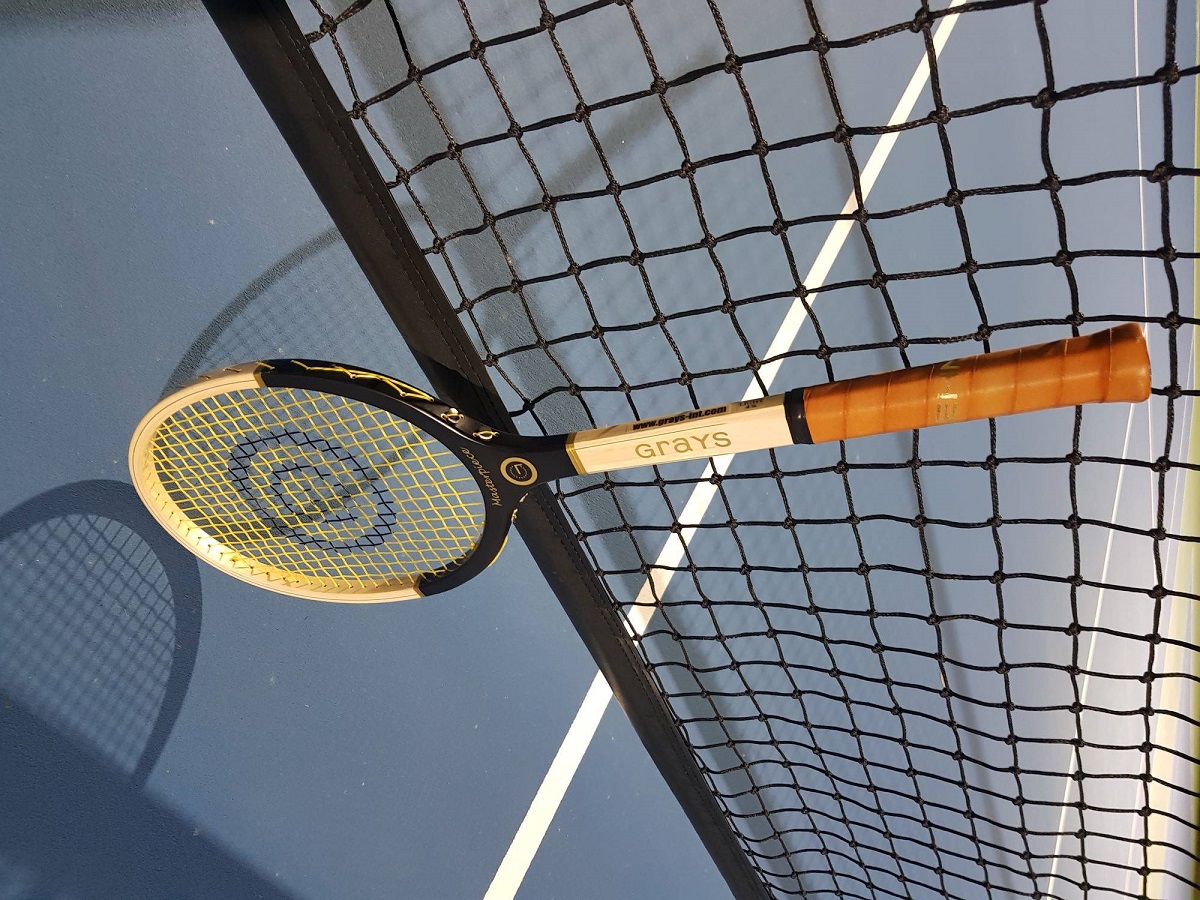 Grays Wood Tennis returns
The summer of 2021 offered British tennis a glimpse of the future. Wimbledon returned after its 2020 absence. New stars emerged in Emma Raducanu and Cameron Norrie. The torch Andy Murray has carried for so long may have new bearers in sight. Other developments remind tennis of its rich past.
Grays International is better known to modern sports players for cricket bats and hockey sticks and for Gilbert in rugby and netball. But Grays has gone back to the future with the launch of a new line of wooden lawn tennis racquets, manufactured at the same Cambridge site where operations began in 1855.
The move follows new demand from the growth of Wood Tennis Club – the brainchild of Stephen Murphy.
Murphy added: "The best of the wooden racquets in the 1970s and 80s were brilliant tennis racquets. The new Grays racquets are equally brilliant and can give players a great experience and a different way to enjoy the sport. We want wood tennis to become its own form of tennis alongside wheelchair tennis and beach tennis."
Recent findings suggest Murphy has reasons for hope. Tennis participation is rising and the appetite for other forms of the game is also growing fast. In the UK, lockdown boosted not only tennis, but also Padel, where participation almost doubled in 2020. In the USA, pickleball, along with platform / pop tennis, and tennis itself are among the fastest growing sports of the more than 100 activities monitored annually by Sports Marketing Surveys.
Grays are now the only known active manufacturer of wooden racquets – primarily for the sports of Rackets and Real Tennis. The new wooden line of tennis racquets shares its name with the first ever laminated racquet, the 1908 Masterpiece.
Richard Gray, one of the fifth generation and CEO – Commercial, commented: "We are delighted to resume production of wooden lawn tennis racquets which for many years formed a key part of the company's DNA and look forward to hopefully setting up a web shop shortly.
"This is thanks to Stephen's passion and we hope that Wood Tennis Club will continue to flourish and provide a challenging format of the game that many will wish to try."
"It is incredible that Grays, which is also the oldest surviving racquet maker in the world, has become responsible for the return of wooden racquets to tennis after more than 30 years."
Sports Marketing Surveys has worked with the tennis industry since 1984. Contact us to find out how we can help you understand the players, fans, trade and stakeholders who matter to your business.
Grays has been manufacturing tennis racquets since 1855
Looking for extensive insight and strategic solutions for your organisation?

We can help.