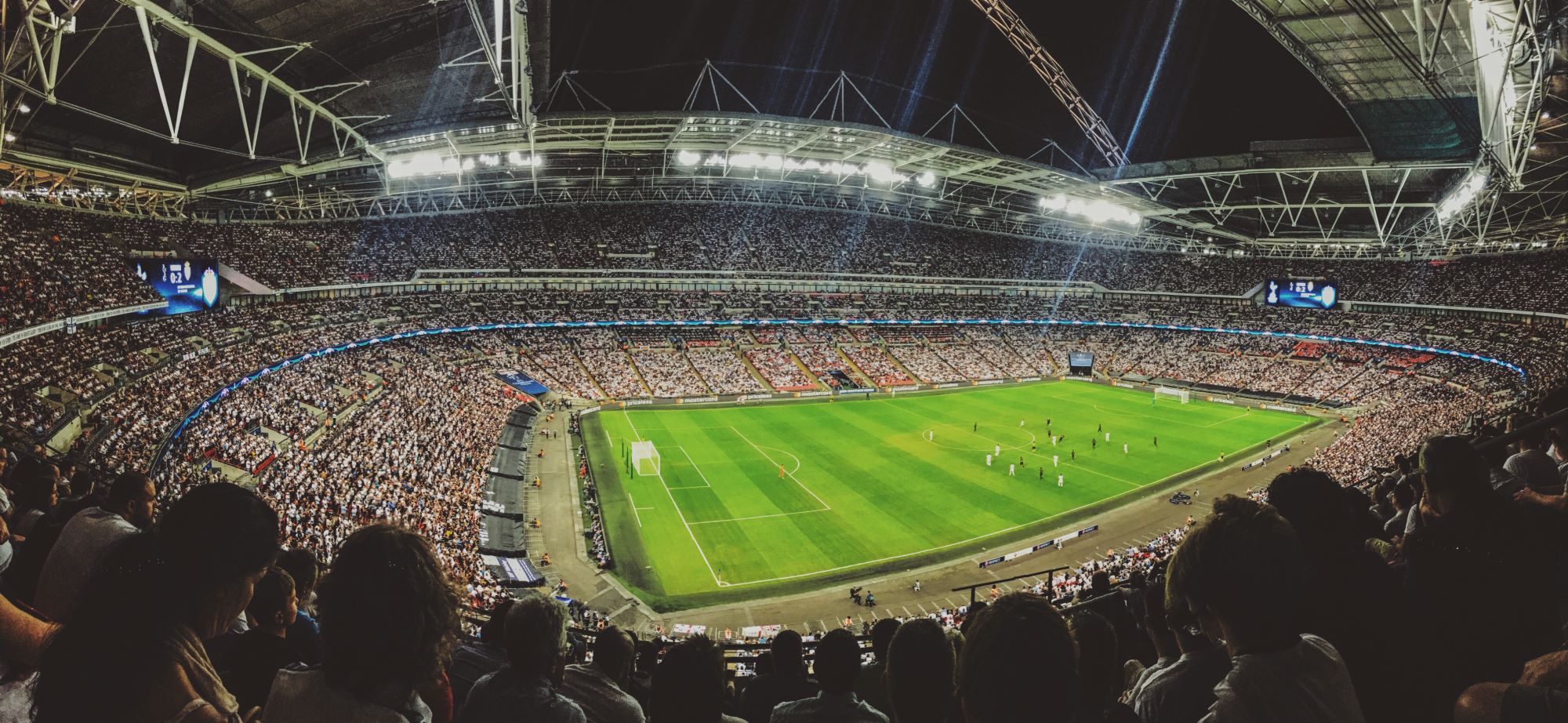 Edward Willis, a former top 10,000 finisher, provides an FPL preview and explains his gameweek one side.
GOALKEEPERS
Often uninspiring picks in Fantasy Football, choosing a goalkeeper has often been a case of gambling on the best of the 4.5s and pairing them with a non-playing 4.0 keeper. This year though, the position has been reinvigorated by some price drops. Ederson or Alisson at the top of the bracket are tempting, but do remember that they carry an opportunity cost if you find you want three Liverpool or Man City players later in the season. Chelsea's Benjamin Mendy is the most popular choice, but at the same price, I prefer Arsenal's Aaron Ramsdale (5.0), who is capable of accruing both saves and clean sheets. I suspect Arsenal may be a tighter defensive unit than Chelsea in the early weeks. Meanwhile, the departure of Kasper Schmeichel means, for now at least, a 4.0 starter at Leicester. If the Foxes had kinder fixtures, or a more solid defence, I'd be very tempted to pick both and reinvest or bank the million. As it is, I've gone for Danny Ward, who Brendan Rogers has spoken about in glowing terms in recent days. Many will be tempted to go for a rotation of Ward (or Daniel Iverson) with one of the 4.5 options. It's a valid strategy, but feels too hard to predict, so I'm happy to take Ramsdale now, with flexibility to shop further down the market later in the season, on a wildcard for example.
DEFENCE
Trent Alexander-Arnold needs little introduction. He will be in most teams and for good reason. I was expecting he might rise in price to 8.0 this year, so 7.5 was a pleasant surprise. Joao Cancelo is another near automatic pick – one of the only defenders who might match TAA. The half million saving against the Liverpool man also looks kind, although there is the possibility that Man City fielding an out and out striker might affect their previously dominant defensive numbers. For the start of the season, before teams potentially believe that to be the case and take on new boldness against City, I'm willing to bet against that, and I've also gone for Ruben Dias (6.0), who carries decent attacking threat and is absolutely nailed while Aymeric Laporte is injured.
Chelsea looked off the pace in pre-season, but even though Barcelona have stolen all their transfer targets, I'm willing to pick Reece James (6.0). The Englishman is a volatile asset in FPL, but potentially explosive, and I don't see too much rotation until the midweek fixtures kick in.
Of those I'm missing, I expect to end up with Keiron Trippier relatively soon, but Newcastle have unkind fixtures in gameweek three and five, and so I don't like the pairing with my final defensive pick, Diogo Dalot (4.5). Manchester United play Liverpool in week three, when Dalot will be moored safely on my bench. In other weeks though, he may sneak into the XI, seemingly having impressed Erik Ten Hag in pre-season and combining well with Jadon Sancho down the right wing. Dalot feels at once more nailed and more attacking than many expect.
I'm nervous that I'm looking multiple gift horses in the mouth, by not having one of the likely 4.0 starters (Neco Williams or Nathan Patterson) and by avoiding Tottenham wing-backs. But, with five subs, older players as potentially first choice, and a small army of wingbacks at their disposal, I just see too much rotation, sometimes even around the 50-60 minute mark, which will cost players clean sheet points.
MIDFIELD
There isn't much to be said about Mo Salah. He consistently tops the FPL charts and regularly feasts on both weaker teams and opening day fixtures. This year, he has a two for one special with Fulham on the opening weekend. While there are arguments than Son Heung-Min or Kevin De Bruyne could keep pace, I'm sceptical, and I never really considered going without him.
The rest of the midfield is more of a minefield. There are arguments to be made for any of the 8.0 assets. In isolation, I suspect Bukayo Saka scores highest early on, but the availability of Gabriel Martinelli, arguably as explosive as Saka, for 2.0 cheaper, and the near ubiquity of Gabriel Jesus makes him feel like too much of a luxury. Anyway, I do want Arsenal defensive coverage for their kind opening fixtures. Mason Mount is always interesting and Luis Diaz could be the best of the bunch, but at the moment neither of these feels explosive enough when there is value elsewhere. So I've ended up with something I usually eschew at the start of a season – multiple risky picks. Leon Bailey (5.0), Pedro Neto (5.5) and Marcus Rashford (6.5) join Martinelli as relatively budget friendly picks. Bailey came with a big reputation from the Bundesliga only for injury to ruin his first season in the Premier League. With the caveat that it is only pre-season, he has looked a world-beater. I like his chances of being this year's Said Benrahma, an early attacking midfield bandwagon, and if I were to pick any of the trio, I think it would be him. Rashford just feels too cheap at 6.5, especially with Ten Hag making Man United more expansive and with doubts over Antony Martial and Cristiano Ronaldo's fitness at the start of the season. Late in games, Rashford could even find himself taking the odd penalty, if Ronaldo and Bruno have been replaced;  with Christian Eriksen and Donny Van de Beek more mouths to feed the latter could happen more often. Neto feels potentially the most underwhelming although the algorithms disagree. Wolves are apparently going to play more expansive football, and any wavering was seen off by the injury to Raul Jimenez which makes Neto's position fairly safe for the opening weeks of the season. I expect to rotate my four cheaper midfielders heavily over the opening weeks. One of the downsides to this midfield is inflexibility in terms of price structure, but there are a few alternatives if one or the other doesn't fire. Newcastle fans are bullish about Miguel Almiron, while Leicester's Kiernan Dewsbury-Hall is another option. Alternatively, a small downgrade in e.g. Neto to Fulham's Andreas Pereira would free enough funds to upgrade Rashford to Jadon Sancho or Jack Grealish. The latter in particular was sorely tempting, but the concern over minutes is enough to make me hold fire, for now. Two transfers could turn two struggling or benched players into two starters.
FORWARDS
Harry Kane or Erling Haaland (both 11.5)  is one of the chief dilemmas in FPL this year. Both will doubtless score well, but I've gone for the known quantity to start the season. Antonio Conte will have Spurs brutally fit to start the season, and I imagine Haaland's minutes are more likely to be managed, even in the early weeks before Champions League action begins. Potentially not having the Norwegian for gameweek 2 against Bournemouth scares me, although it's a possible free transfer (I'd prefer to bank if possible). Perhaps more compelling is the habit of Manchester City to beat up promoted sides while spreading the goals around.
Gabriel Jesus (8.0) is the most popular pick in the game, and with good reason. Had his transfer gone through a week later, I suspect he would have been 9.0. Jesus has been on fire in pre-season and will lend Arsenal a new dynamic. I don't see him keeping goalscoring pace with Kane or Haaland as some do, but at his price, I expect he will provide unmatchable value.
As usual a 4.5 million striker was one of the first names, or at least prices as I don't really mind who it is, on my teamsheet. Aston Villa considered sending Cameron Archer on loan but declined to do so in the end, leading to some chance of a few minutes here and there, especially with the five substitutes rule in operation.
Sports Marketing Surveys also operates the industry leading Physical Activity Council study of participation in the USA. Reports are available for over 100 sports.
Looking for extensive insight and strategic solutions for your organisation?

We can help.