Reports & Insights
ActionWatch figures highlight recovery and growth of Surf and Skate Industry in USA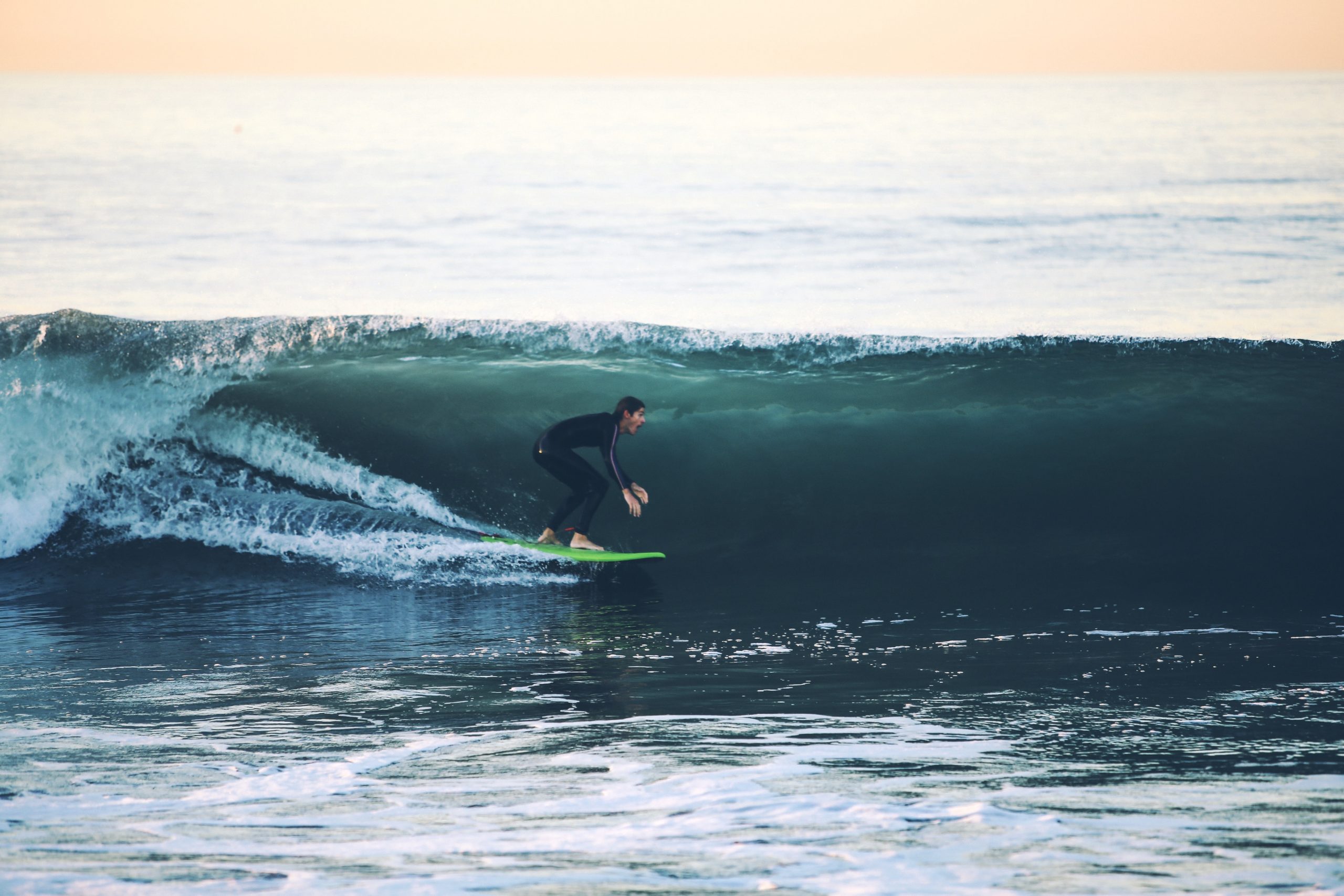 ActionWatch figures highlight recovery and growth of Surf and Skate Industry in USA
New figures from ActionWatch, SMS' surf and skate business, have highlighted a dramatic rebound in the performance of the US market.
Covid-19 caused steep declines in sales across the industry, including a 50% year on year drop in March followed by a 90% drop in April, as many stores were forced to close their doors. May figures showed some stabilisation of the market towards 2019 levels, but it is in June that the numbers have started to skyrocket, led by hardgoods. In fact, more than 50% of reporting retailers enjoyed total sales up over 26% compared to June 2019.
The latest figures suggest several reasons for optimism, including the fact that 59% of retailers now have at least four months of cash reserves to hand. For comparison, only 26% of retailers said the same in March. Although many shops fear that they may have to close their doors again in the event of changing regulation or a second wave of the virus, strong balance sheets and active financial planning will put them in a much better position to endure.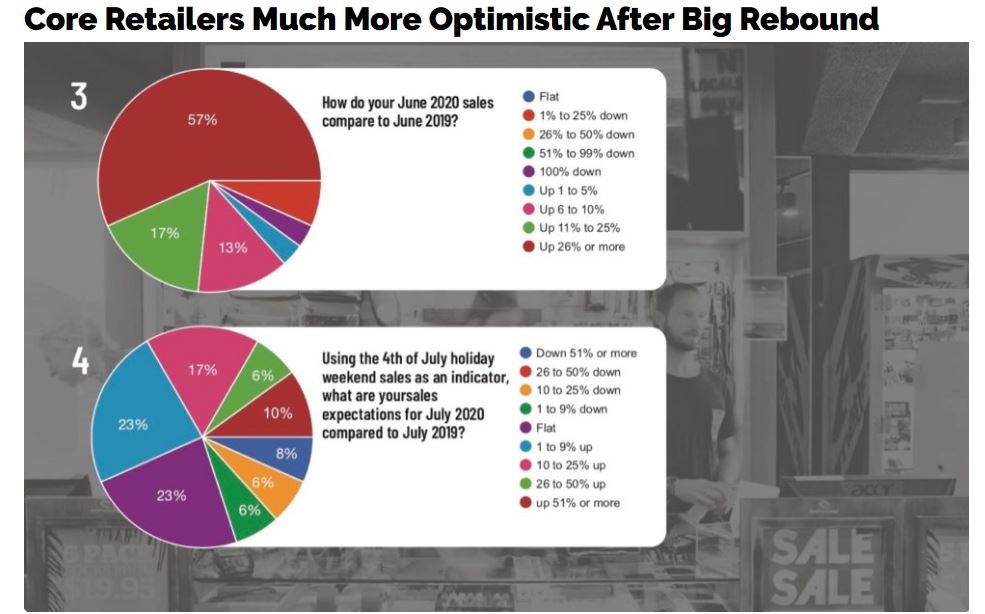 The results present a much more optimistic view of the market than earlier in the crisis, when many retailers feared that they might never reopen their doors. Shop owners were particularly concerned about excess inventory and tumbling sales, and many hoped to be able to cancel orders and streamline their buying for fall and holiday lines. Now, in a complete volte-face, one of the main concerns is satisfying consumer demand and avoiding inventory shortages.
Patrik Schmidle, President of ActionWatch said, "It's almost a complete 180 degree turn-about from what we heard in April. Many core owners went from almost complete uncertainty about whether business will survive to a high degree of confidence that they will be able to stay in business, all in just a couple of months. I continue to be bullish about the increased participation levels in skateboarding, surfing, body boarding and skim boarding, because all of these activities are possible while adhering to social distancing guidelines. If and when team sports return some of that will level off, but a certain percentage that tried these new sports will stick with them over the long term."
In that vein, it is encouraging that early findings suggest that the good news for the industry could be set to continue. Independence Day weekend sales were strong and ActionWatch will continue to monitor sales and stock performance across the USA on a monthly basis.
The industry impact survey has been created to complement ActionWatch's monthly sales and stock data collection. The survey of retailers aims to help identify, understand and tackle the pressures being caused by Coronavirus and the lockdown.
To receive a full copy of ActionWatch's most recent industry impact survey, please email Patrik Schmidle at patrik@actionwatch.com
For more information on ActionWatch, please visit www.actionwatch.com
"It's almost a complete 180 degree turn-about from what we heard in April"
Looking for extensive insight and strategic solutions for your organisation?

We can help.